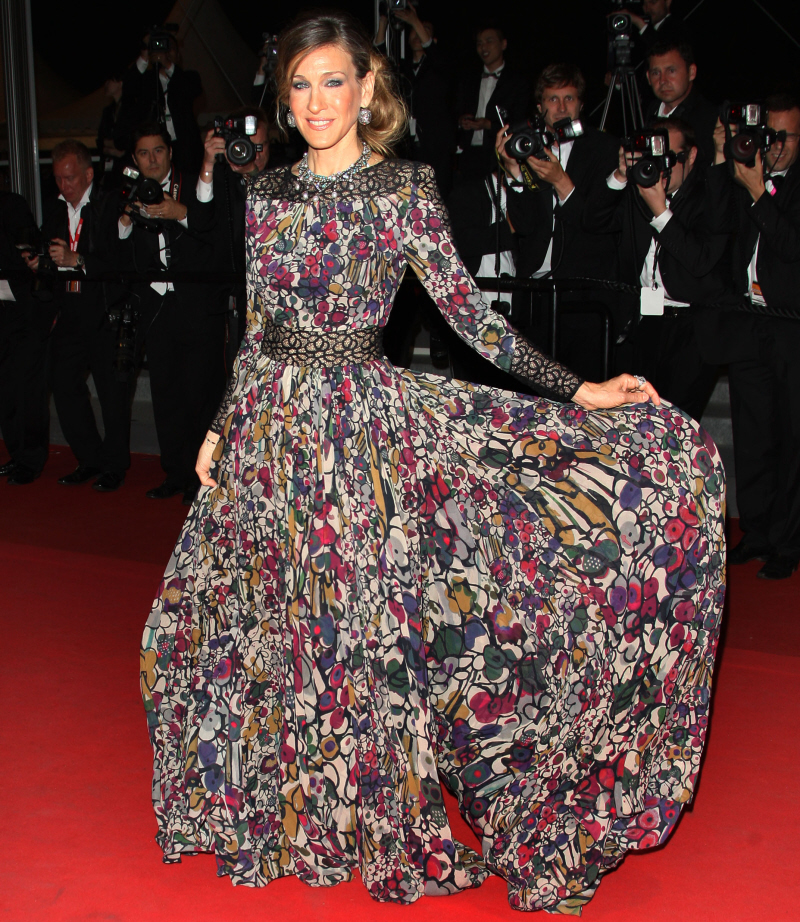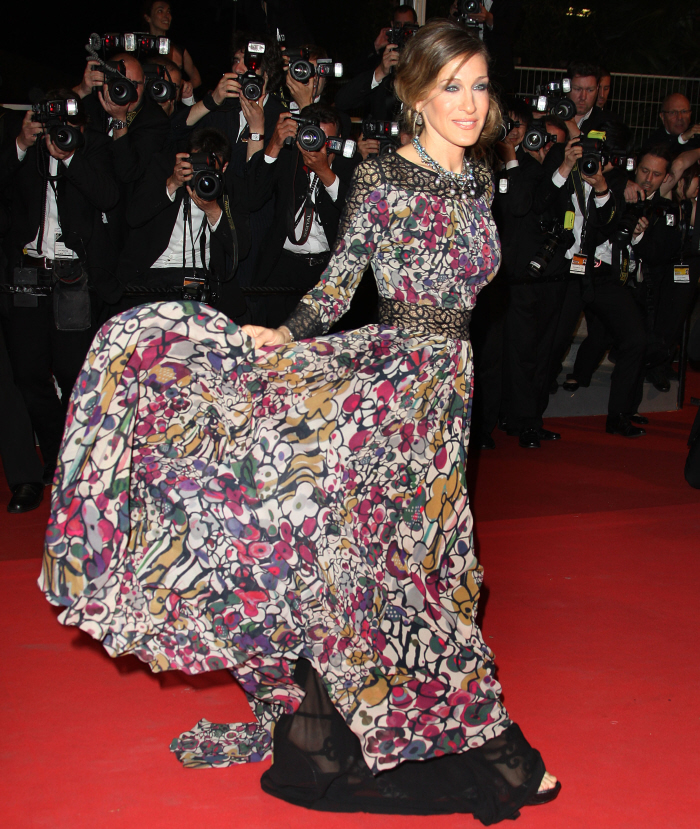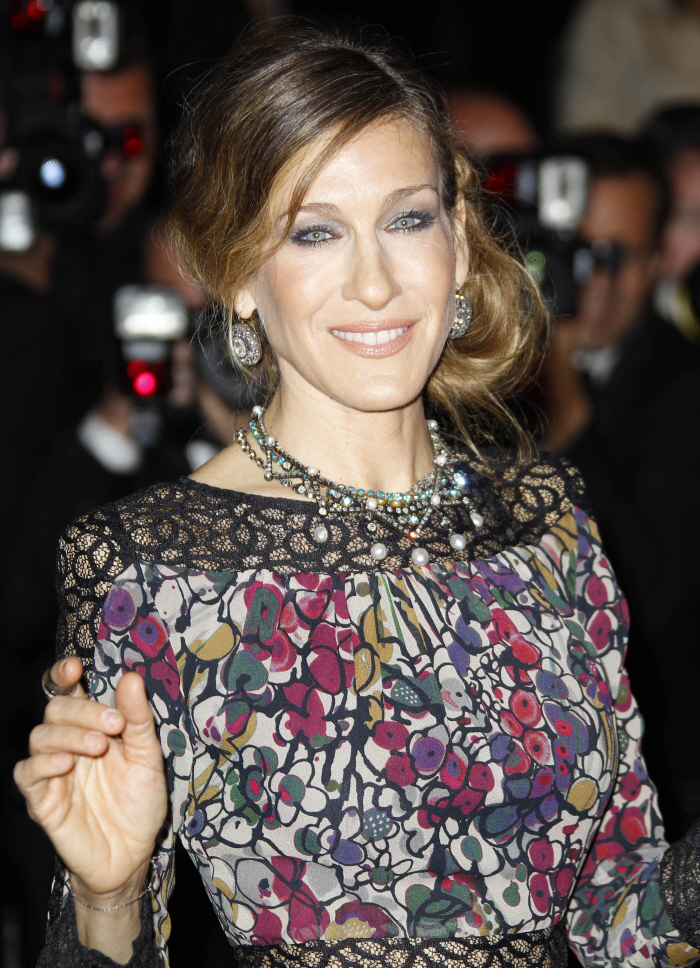 Sarah Jessica Parker
in
Elie Saab
at the Cannes Film Festival.
Oh, I am in love. I've already confessed my love for floral prints, so there's no surprises there! I like the longness, the high neckline, the lace detail. Just everything. And who better than good ole' Carrie to be swathed in such goodness?
Exactly.
Urm... The necklace however. I'd have left that off, and just let the beauty of the dress shine. Buuut... I guess, she has the last laugh, 'cos I'm not the one in couture now, am I? Plus, Carrie being Carrie, I aint mad atchu...
I think I'm in love with the genius that is my man Elie now. *swoons*
*picture credits: style.com